RONDO 2X2.5
Supra Rondo 2 x 2.5 mm2
Application examples: Hi-Fi or stage use in medium or shorter lengths in high power systems.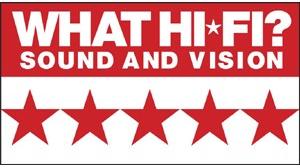 Supra Rondo with two leads
Supra Rondo with two leads takes one step further from the regular speaker cable design. By twisting the leads with short pitch, it will benefit from a lowered inductance and therefore benefit from a quicker transient respons in the music. In addition, the design with multi-strand leads and tin plating add the anti corrosive properties and reduce the phase shifting diode-like electron jumps between the strands. This results in very all-round properties making this cable suitable for a wide range of applications. The production method we use allow us to twin with short pitch and still keep it resilient, persistent to handling fatigue, making it especially useful on-stage. Want to take another step up from convential speaker cable design? Rondo with two or four leads is an audible leap forward.

Mechanical Specifications
Conductor crossection area 2.5 / 13 mm2 / AWG
Number of conductors 2 pieces
Number of strands per conductor 320 pieces
Strand diameter 0.10 mm
Conductor material Tin plated oxygen free 5N Copper
Insulation and jacket material Heat and age resistant PVC

External diameter 7.7 mm
Weight 110 g/m
Halogen free and flame retardant No


Electrical performance

Resistance 6.8 Ohm / km
Inductance 0.40 µH / m